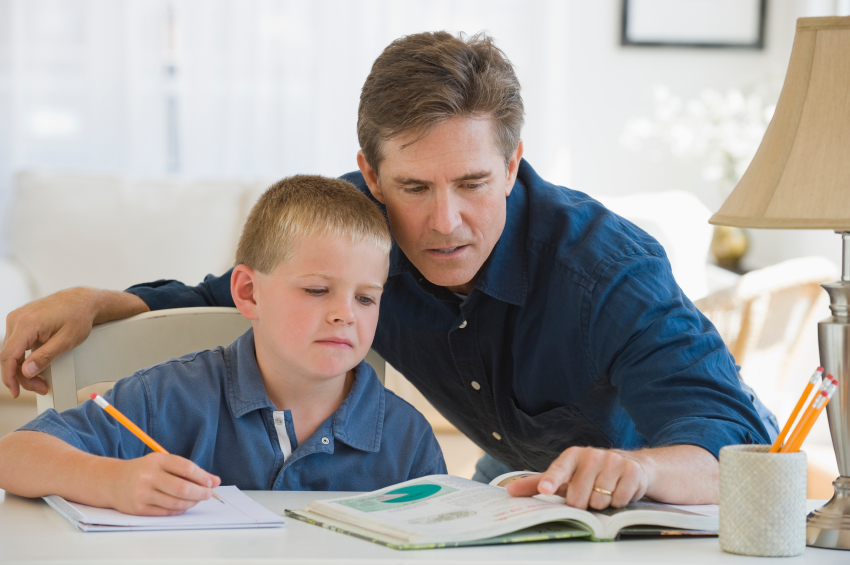 To make their children do the best in class, by helping them with their studies at home, has been every parent's dream. However, in the COVID times, children are still in a state of lockdown. Schools are closed everywhere, and classes are conducted at home, only. 
The homework challenges, under such scenarios are a bit more different. A closer motivated interaction between the child, parent, and teacher in the need of the hour. 
In the current scenario, a revision needs to be done of some of the older practices that are maintained in tutoring a child at home. Parents need to be more specific, in keeping themselves motivated enough for providing homework help, considering the current state of what is going on. So, I have penned down some of the successful hacks for all parents to help their kids with homework. Let's begin.
Create an area earmarked 'yours own'
In the current scenario of the lockdown, work has been wisely divided at home. Work out an agreement marking an area as 'exclusive' when one has to sit for studies/work, earmark the area that is 'your own' exclusively. 
Mark it out for online studies either in schools or colleges. What needs to be kept in mind is maintaining peace during work hours, besides maintaining the best internet connectivity available in the area. 
      2. Keep a track on your internet connectivity 
Good network connectivity is a must for initiating online classes, currently. Perfect internet connectivity can sustain long hours of usage uninterrupted. This should be propped with suitable routers from dependable internet sources, so that long hours of lectures for a particular class, library or laboratory resources delivered online, complete uninterrupted.
Parents feel strongly that the cost involved has flared. The price of an online assignment experts' help eventually has to be borne by the parents again. The cost of the tuition fees for school, along with the broad band's operational cost, has gone up.
      3. Try Best To Keep Area Clutter-Free 
A dining area would always have impediments, as there is food to be followed on the table. Working at home needs discipline. It is even harder if the room to work remains cluttered and buzzing with noise.  Clearing the mess has a soothing effect on the mind, staying in a place assigned for office and school purposes so that the child's activities are easily guided at home.  
      4. Stay in touch and socialise well
Although you are much likely to miss the campus ambiance at home, reaching out to fellow compatriots and the child's teacher on mobile and emails create connectivity even from a distance. 
      5. Be online to maintain social contact
A social contact can be built online, supported by posting material on discussion boards and reading other student's posts on the dashboard as well, for alternatives and opinions shared by other parents. In one word, don't stop interaction. 
      6. Practice time management
Take proper breaks between studies. And in doing so, ensure you devote your full attention to the work at hand instead of clubbing it with playing, eating, or listening to music. They have a proper hour set daily to be used. 
      7. Set a routine to use time efficiently
You are available 24*7 in the company of each other and family, in such circumstances, it is essential that you set a routine to use time efficiently, other than letting the day go by. A routine adds meaning. 
Timing the diurnal activity between work, personal life and the child's study needs scheduling the study program as was in normal times. Practice this with regular breaks and similar practice drills. 
However, parents in the current scenario face a double whammy with work from home, followed by the time needed to set aside to teach the children in the primary section, where the child was not well versed with the systems of teaching online. 
A lot of time has to be managed for digital online studies initially when the child is learning the necessary skills, feel parents.
      8. Have a plan not a stringent measure
To have a plan mapped out for your studies helps to keep count of your task accomplished in the 'has a plan' category.  Stick to the plan chalked irrespective of what your emotional pressures demand. That is significant. In case too caught up with official and other home errands, In case too much work is disrupting your progress, seek assignment help.

      9. Look for entertainment
Keep yourself adequately entertained in between the hours of study. Prop your bed side with ample books and periodicals or a favourite Mobile App downloaded for a stand-up comedian show or may be just a Podcast to spend quality time together, after studies and work.
     10. Get some sleep
8-9 hours of sleep is imperative to help you do better in studies for the next day. Sleep needs to be ample for the next day to begin afresh and indeed to be timed. Night owls may be good, as they accomplish a lot of their heavy homework loads. However, constructive sleep is imperative.
     11. Interact on messages with teachers/colleagues
Remember, quarantined with the fear of staying alienated from society, maintaining social distancing needs interaction on a different level. 
Stay connected to update on information from schools or colleges. 
The messages or mails shared between teachers and colleagues to stay connected should be framed precisely. 
A single grammatical error or spelling mistake can change the meaning of the communication, under such scenarios, ensure clarity in communication with double-check, to check any panic from escalating. 
Conclusion:
Every story has a flip side, strange as it may seem, distances, in the lockdown, have given everyone time and space to first think about themselves, their place of study and work with a clear mind, despite other social trepidations. 
And the online classes are a boon for both parent and child, especially those children who found sitting in the classroom very oppressive. Children have the liberty to approach classrooms, depending on their convenience.  Studies are under parental supervision now. 
School from home is a challenge for parents. They are filling the gap by being more attentive towards their child's studies in the current scenario, to get the best out of them. 
Sure enough revising the tips for how to keep them motivated at such times will help perk up their teaching interactive skills with their child, leading to a better bonding. 
Author Bio: Sara Perkins is the content writer of this piece. Sara has her credentials enlisted in journalism also where she had a long tenure.  While currently, she provides cheap assignment help to scholars seeking latched on to the service provider Online Assignment Expert.