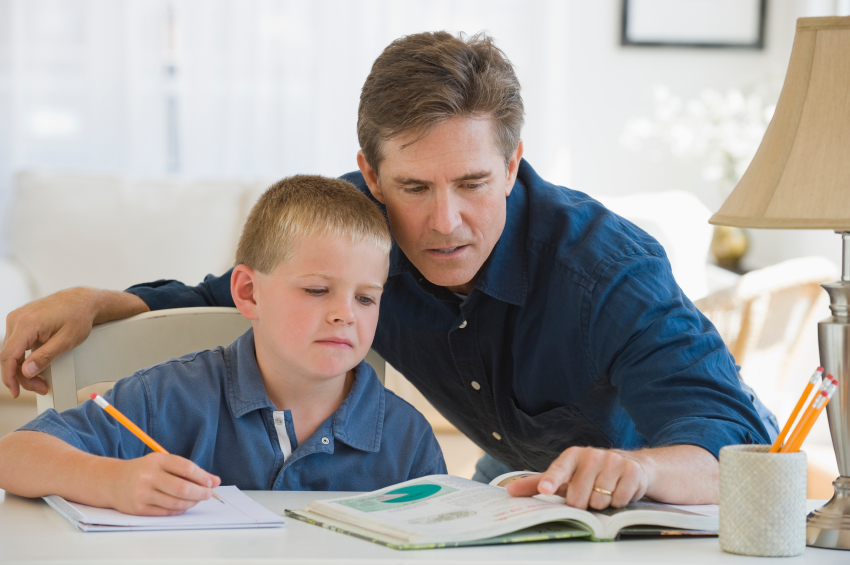 To make their children do the best in class, by helping them with their studies at home, has been every parent's dream. However, in the COVID times, children are still in a state of lockdown. Schools are closed everywhere, and classes are conducted at home, only. 
The homework challenges, under such scenarios are a bit more different. A closer motivated interaction between the child, parent, and teacher in the need of the hour. 
In the current scenario, a revision needs to be done of some of the older practices that are maintained in tutoring a child at home. Parents need to be more specific, in keeping themselves motivated enough for providing homework help, considering the current state of what is going on. So, I have penned down some of the successful hacks for all parents to help their kids with homework. Let's begin.
Create an area earmarked 'yours own'
In the current scenario of the lockdown, work has been wisely divided at home. Work out an agreement marking an area as 'exclusive' when one has to sit for studies/work, earmark the area that is 'your own' exclusively. 
Mark it out for online studies either in schools or colleges. What needs to be kept in mind is maintaining peace during work hours, besides maintaining the best internet connectivity available in the area. 
      2. Keep a track on your internet connectivity 
Good network connectivity is a must for initiating online classes, currently. Perfect internet connectivity can sustain long hours of usage uninterrupted. This should be propped with suitable routers from dependable internet sources, so that long hours of lectures for a particular class, library or laboratory resources delivered online, complete uninterrupted.
Parents feel strongly that the cost involved has flared. The price of an online assignment experts' help eventually has to be borne by the parents again. The cost of the tuition fees for school, along with the broad band's operational cost, has gone up.
      3. Try Best To Keep Area Clutter-Free 
A dining area would always have impediments, as there is food to be followed on the table. Working at home needs discipline. It is even harder if the room to work remains cluttered and buzzing with noise.  Clearing the mess has a soothing effect on the mind, staying in a place assigned for office and school purposes so that the child's activities are easily guided at home.  
      4. Stay in touch and socialise well
Although you are much likely to miss the campus ambiance at home, reaching out to fellow compatriots and the child's teacher on mobile and emails create connectivity even from a distance. 
      5. Be online to maintain social contact
A social contact can be built online, supported by posting material on discussion boards and reading other student's posts on the dashboard as well, for alternatives and opinions shared by other parents. In one word, don't stop interaction. 
      6. Practice time management
Take proper breaks between studies. And in doing so, ensure you …